"Rock'n'roll, année(s) zéro", tome 1 : "De Los Angeles à New York" (Cédric Rassat, Longues Ondes, 2020)
Posted on 2023-02-23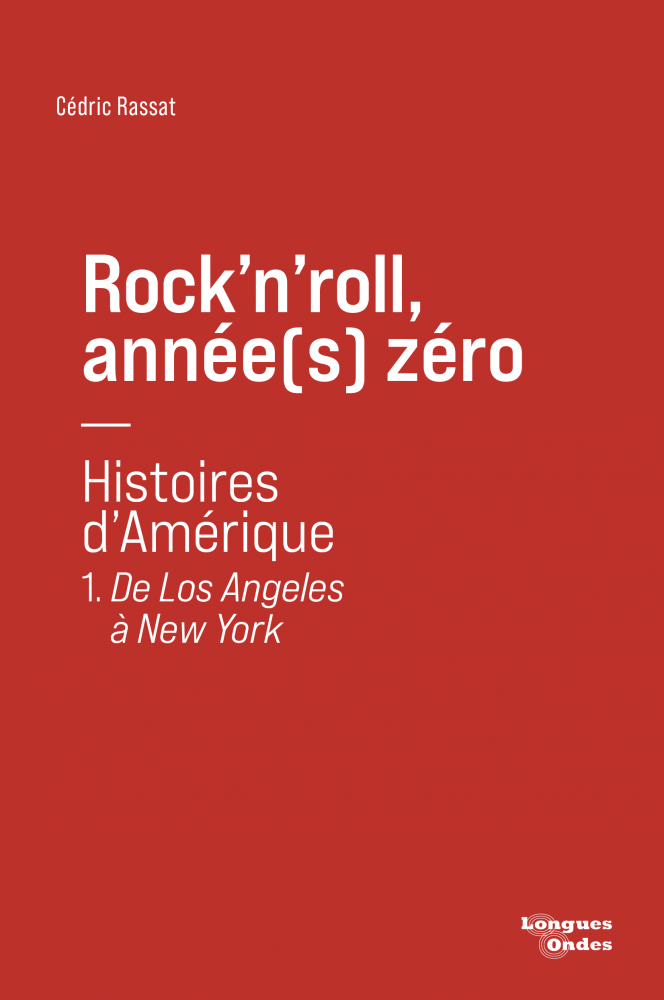 Description
"Pour ceux qui pensent que le rock est mort et ceux qui savent que ce n'est pas vrai."
Scindé en deux tomes, Rock'n'roll, année(s) zéro raconte le rock américain des années 2000 en donnant la parole à certains de ses principaux acteurs. Elliott Smith, The Strokes, Bill Callahan, Kurt Vile, Pinback, Howe Gelb, Jim O'Rourke, Reigning Sound, Papa M, Jay Reatard, Archie Bronson Outfit, The Black Angels, Crystal Antlers et The Baptist Generals sont présents dans ce tome 1.
L'ensemble du projet est organisé selon une logique géographique, chaque artiste étant localisé dans une ville précise. Le tome 1 traverse l'Amérique d'Ouest en Est en visitant les villes du Sud (Tucson, Austin, Memphis, Nashville, etc), de Los Angeles à New York. Le tome 2 fera le chemin inverse en passant par les villes du Nord (Chicago, Seattle, Portland, etc), de New York à San Francisco.
Il y a, au total, 27 chapitres reposant sur une soixantaine d'entretiens rares ou, le plus souvent, inédits. Le tome 1 présente, sur 608 pages, les 14 premiers chapitres, mais également plus de 220 disques regroupés dans trois discographies commentées, 70 pages d'annexe, un glossaire, un index des noms, un index des albums et un index des villes et États américains cités.
Ici, l'idée est non seulement d'explorer les méandres des réseaux secondaires du rock américain récent en se focalisant principalement sur des genres sous-exposés comme l'indie rock, le garage-punk, le nouveau rock psychédélique, le post-rock, le folk, le noise rock, le post-hardcore ou l'americana, mais aussi, surtout, de donner la parole à un certain nombre d'artistes importants sur lesquels, malheureusement, peu de choses ont été publiées en France. Il en résulte un vaste récit choral permettant notamment de reconstituer le puzzle d'un rock indépendant américain qui, depuis les profondeurs de l'underground jusqu'à la bordure du mainstream, n'a cessé de se renouveler et de se réinventer depuis le début des années 2000.
Chaque chapitre est accompagné d'une superbe illustration signée Raphaël Gauthey, Jean-Luc Navette, Emre Orhun ou Ludivine Stock. Ce tome 1 est préfacé par Sylvie Simmons (préface vue d'Amérique) et Vincent Théval (préface vue de France).
608 pages.
Subgenre
Americana
Avant Pop
Country
Folk
Garage Punk
Garage Rock
Indie
Noise Rock
Post Hardcore
Post Rock
Psychedelic Rock