Distroville is a community of trusted sellers and buyers. All users are verified and approved.
We are required by law to ask you some documents for our Payment Processor Provider Mangopay.
This process is part of European anti-money laundering regulation, known as AML, which requires institutions such as Mangopay to make sure that money transacting through their system is clean.
It will therefore be an integral part of your collaboration with us.

Documents must be submitted in one of the following languages: French, English, German, Dutch, Spanish, Italian, and Portuguese. If a document is not available in one of the above languages, an official translation in French or English will be required. The Legal team may ask for the official translation of a document if deemed necessary. Please note that this requirement doesn't apply to Identity Proof documents.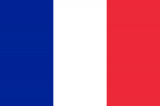 Distroville est une communauté de vendeurs et d'acheteurs fiables. 

Tous les utilisateurs sont vérifiés et approuvés.
Nous sommes tenus par la loi de vous demander certains documents pour notre fournisseur de processeur de paiement Mangopay.
Ce processus s'inscrit dans le cadre de la réglementation européenne de lutte contre le blanchiment d'argent, connue sous le nom de AML, qui exige des institutions telles que Mangopay qu'elles veillent à ce que les transactions d'argent à travers leur système soient propres.
Elle fera donc partie intégrante de votre collaboration avec nous.

Les documents doivent être soumis dans l'une des langues suivantes : français, anglais, allemand, néerlandais, espagnol, italien et portugais. 

Si un document n'est pas disponible dans l'une des langues susmentionnées, une traduction officielle en français ou en anglais sera requise. 

L'équipe juridique peut demander la traduction officielle d'un document si elle le juge nécessaire. 

Veuillez noter que cette exigence ne s'applique pas aux documents d'identité.

Distroville es una comunidad de vendedores y compradores de confianza. Todos los usuarios están verificados y aprobados.
Estamos obligados por ley a solicitarte la documentación necesaria para verificar tu identidad para nuestro Proveedor de Procesamiento de Pagos Mangopay. Este proceso forma parte de la regulación europea contra el blanqueo de capitales, conocida como AML (Anti-Money Laundering), la cual requiere que instituciones como Mangopay se aseguren de que el dinero que opera a través de su sistema es limpio.
Por lo tanto, es requisito indispensable para que puedas operar con nosotros
.
Los documentos deben presentarse en uno de los siguientes idiomas: francés, inglés, alemán, holandés, español, italiano o portugués. Si un documento no está disponible en uno de los idiomas mencionados, se requerirá una traducción oficial al francés o al inglés. El equipo jurídico podrá solicitar la traducción oficial de un documento si lo considera necesario. Ten en cuenta que este requisito no se aplica a los documentos de prueba de identidad