On The Street I Met A Dog (plus the definitive history of The Chesterfield Kings) by Greg "Stackhouse" Prevost
Posted on 2023-03-07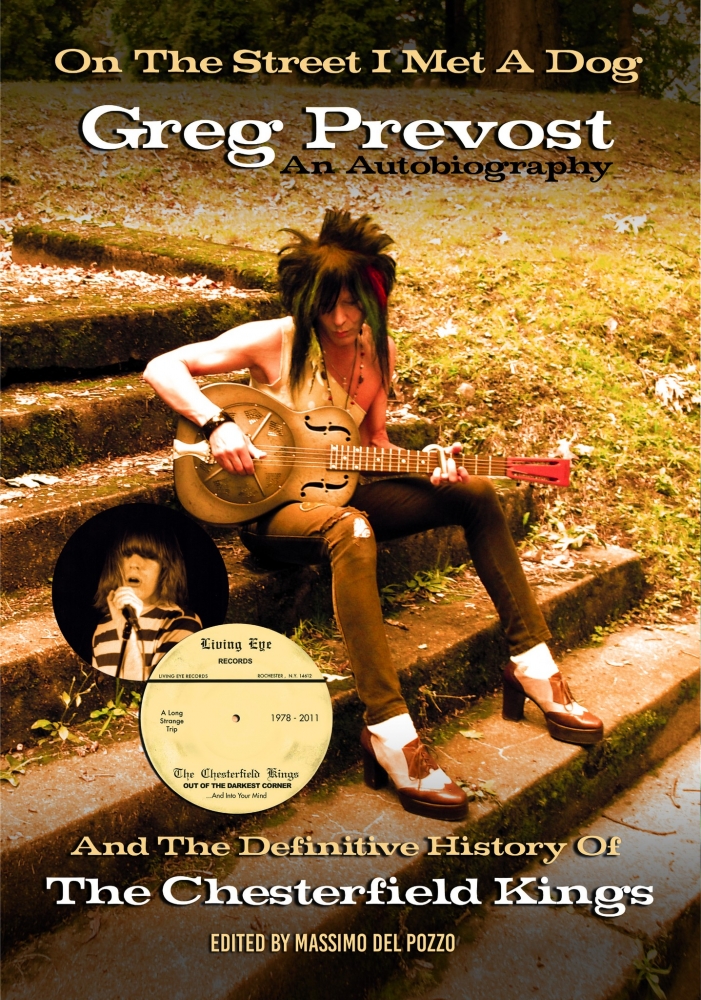 Description
400 hardback, pages including 40 of detailed, previously unpublished, color- and black-and-white photos. Glossy paper, professional print all the way.
It's time to reveal that the legendary founder and frontman of Rochester, NY's, own Garage prime movers, The Chesterfield Kings' Greg Prevost, has finished his biography which will be printed by the legendary Misty Lane.
This incredible labor of love was several years in the making. Prevost has dug out from his infinite personal collection anything that a true Rock'n'Roll fan might want to see. Vintage pics, flyers, articles, and historical info about venues, record shops, record labels, concerts, happenings, and previously unheard "garage tales" will make this book essential reading. What makes this even more exciting is the accurate, year-by-year, month-by-month, and occasionally day-by-day report of his personal timeline, as well as his musical growth inside and outside of the Chesterfield Kings.
This book covers in detail the life of a kid born in the '50s who witnessed the many changes in the music scene, all reported with a super-fun and cool attitude. Greg Prevost is not only a collector, writer, musician, and expert about the '60-'70s genuine Rock'n'Roll expression, he has gathered it all together to shape his attitude to become the purest and most honest storyteller. You'll learn so much about true Rock'n'Roll that your eyes will bleed from looking at the 40 pages of unbelievably cool pictures Prevost has collected since the mid '50s.
Time to go back to school, kids…and you won't find a cooler teacher in Rock'n'Roll High School than Greg Prevost!
Massimo del Pozzo (Editor)
Subgenre
Fuzz
Garage Punk
Garage Rock
60's Garage
Psychedelic Rock
Psych Punk